The By "Us" Company understands that your home is a portion of who you are. From lawn mowing to garden and landscape, our full-service team has the experience, manpower and expertise to make your yard warm and inviting.
At The By "Us" Company, we sweep driveways, removing excess dirt and salt. Our services also include removing leaves, branches and debris from lawns, beds, and walkways. We prune broken or dead branches from bushes, cut perennials left from the previous season, and repair plow damage surrounding your lawn, driveway and landscaping features. Our clean-up services extend into the fall when we rake leaves, remove fallen branches, and prepare your landscaping for another winter.
Garden Preparation And Installation
The By "US" company can provide you the knowledge and experience to get your garden growing each spring. We can help you do a soil analysis and prepare your plot for a fertile garden. Whatever challenges you face – heavy weeds, rocky soil, limited space-we'll help you find and implement a solution. We offer a variety of services to get your garden growing.
Garden Preparation Services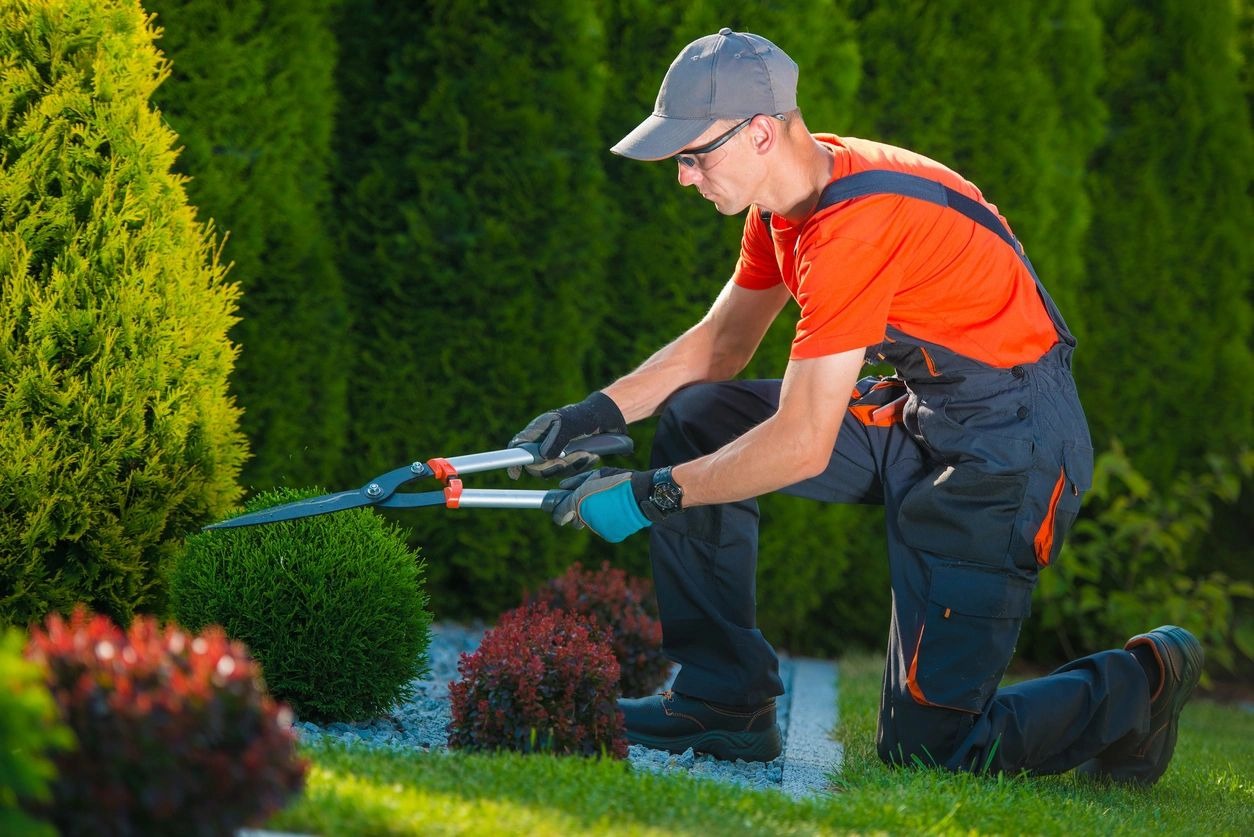 If you need a lot cleared for a home site, woods thinned, or a single tree was taken down, The By "US" Company is your one-stop for tree services. Our 60' bucket truck and chippers are ready to tackle any job, from felling a single tree to clearing an entire lot and delivering it for firewood.
The By "US" Company can cut your tree and deliver firewood to your door in a cost-efficient and timely manner. We also have our own firewood for sale.
Our snowplow drivers and dispatchers are experienced and always available by cell phone and two-way radio. Additionally, at The By "US" Company, we also have plenty of back-up trucks and drivers in case of equipment failures, large snowfalls, or severe ice-storms. This way you can be confident you won't get stuck in your driveway.
The By "US" Company provides gutter services to residential properties all over the state of Maine. Whether you need a complete seamless gutter system, a small section of gutter above your door, repairs, gutter guards or just a gutter cleaning you can depend on "US" to get the job done.
At The By "US" Company, we work hard with a vigilant eye on quality to ensure that you are satisfied with our services.